Events
Follow us on Facebook or at this website for future Derbies.  
Derby Rates  
On arrival, $40 per rod to enter the Derby. Unlimited catch and release. Take home your choice of 3 fish.  
Barbless hooks only. 
Stay tuned for events including upcoming fishing Derbies.
upcoming derbies
Saturday Oct. 7th 9am-5pm
Sunday Oct. 8th 9am-5pm
 Three categories (trout, carp, catfish) $300 prize for each category.
WIN ONE OR WIN ALL!
ALL DATES AND TIMES SUBJECT TO CHANGE*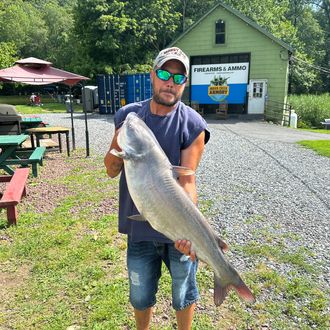 Our Latest Derby Winner 7/29/23
Measuring in at 33 1/2 inches